A Miner Inconvenience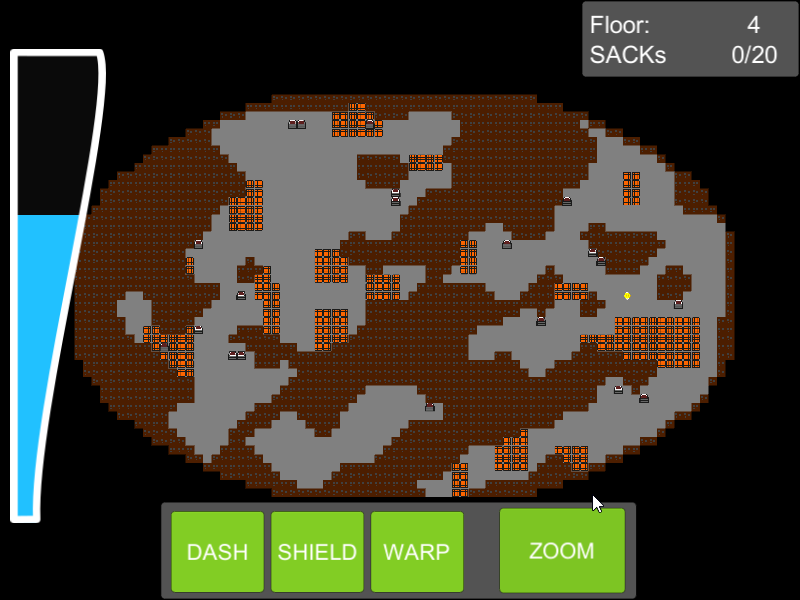 Set in a procedurally generated asteroid mine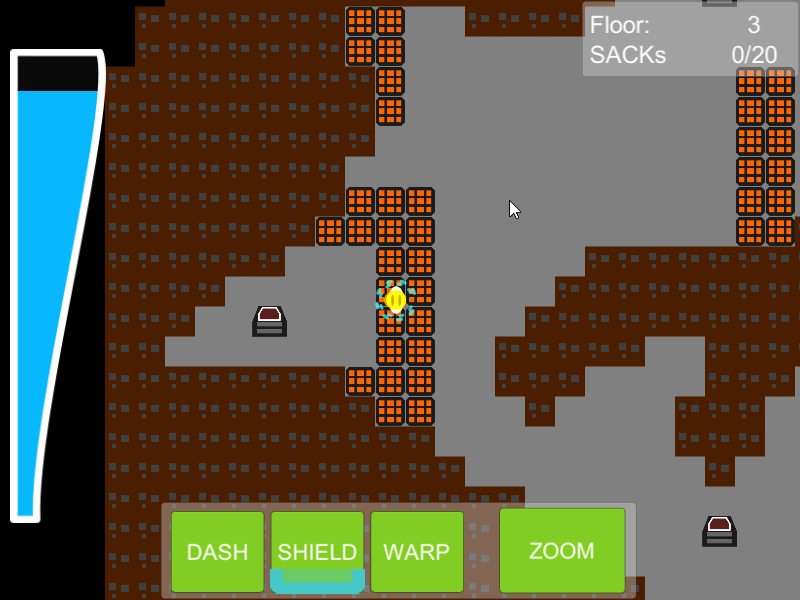 Use your abilities to navigate the hazardous mine
Background
This game was made in 48 hours for Ludum Dare #39 with the theme "running out of power"
You are a Mark-1 Neutron Extraction Robot, or M1NER. The asteroid mining facility has suffered damage from a catastrophic gamma ray burst. All the humans are dead, and the asteroid's outer shields won't hold up forever.
It's up to you, with a little help(?) from your egotistical mainframe master, to figure out a way to reestablish power and save the facility!
Post Ludum Dare updates:
I worked a bit on the game after Ludum Dare, and it now feels more like a complete game. The main points of emphasis were: adding sfx/music and adding mobile platform support. You can read more changes in the Patch Notes section.
Controls
Arrow keys to move. Move over a terminal to automatically reboot it
1,2,3,4 keys to activate dash, shield, warp and zoom respectively
Enter or Tab to advance dialog
F8 to auto-win a level
Tools:
Change Log:
1.1.11 (Post LD Version):
Added sound effects and background music
Removed necessity to hit spacebar to reboot SACK. Now its automatic on proximity
Added key-bindings

1,2,3,4 for dash, shield, warp, zoom respectively
Enter or Tab to advance dialog

Misc bug fixes and polish
Also available on