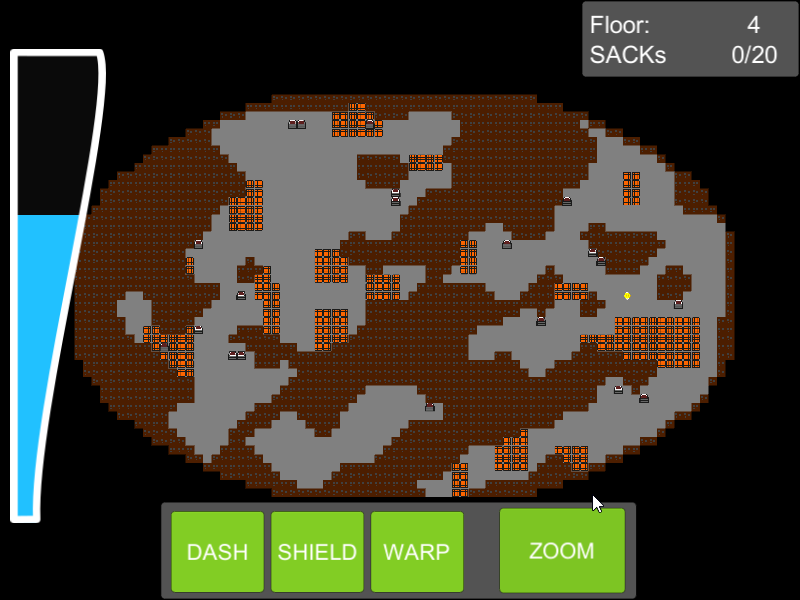 Procedurally generated asteroid mine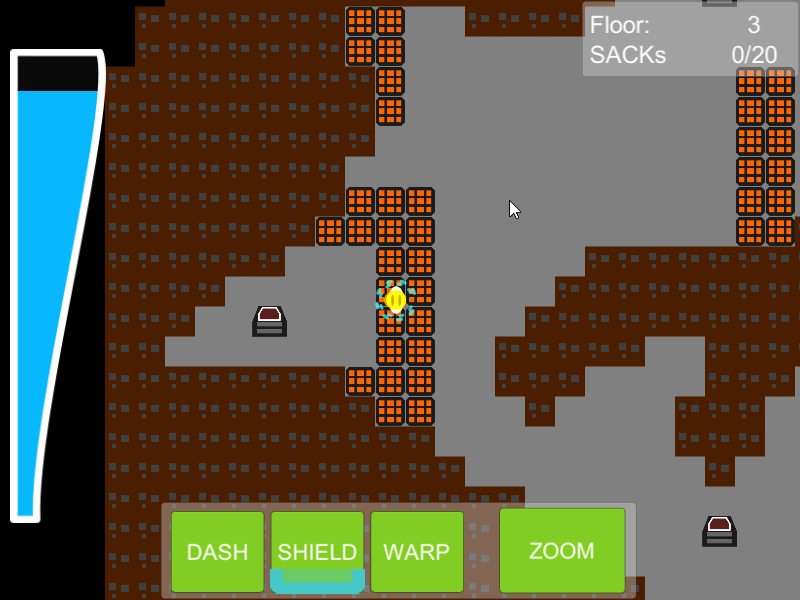 Use your abilities to navigate the hazardous mine
Background
This game was made in 48 hours for Ludum Dare #39 with the theme "running out of power"
You are a Mark-1 Neutron Extraction Robot, or M1NER. The asteroid mining facility has suffered damage from a catastrophic gamma ray burst. All the humans are dead, and the asteroid's outer shields won't hold up forever.
It's up to you, with a little help(?) from your egotistical mainframe master, to figure out a way to reestablish power and save the facility!
Controls
Arrow keys or W/S/A/D to move
Spacebar to interact with the terminals
Click ability buttons to activate
Tools:
Change Log:
1.0.2:
Added checkbox to skip dialogue on main menu
1.0.1:
Fixed buggy terminal collision detection
Fixed some typos in dialogue